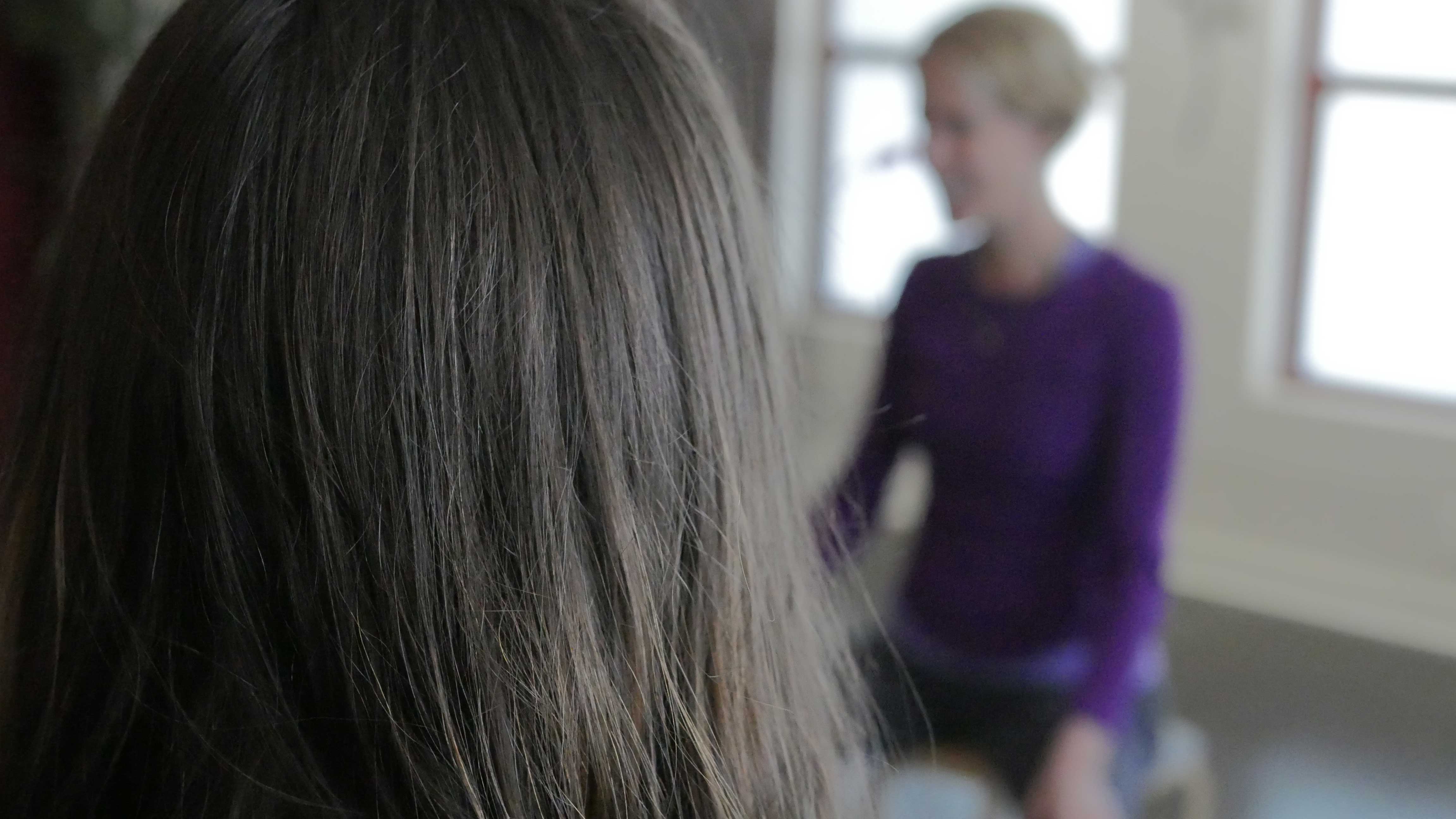 Our Philosophy
At Fusion Pilates Asheville we share a vision for spreading the life changing benefits of Pilates, Gyrotonic, and complimentary healing modalities to people who are passionate about learning about their body through movement. Instead of putting our clients through the same repetitive choreography where we "tune out, and push through it", we encourage our clients to actually TUNE IN to their bodies, and experience the power and potential of their mind-body connection. Our instructors with decades of experience are constantly practicing, refining, and exploring new avenues which keeps the practices that they offer to their clients alive and evolving. We empower each client with a solid movement foundation, and then systematically layer more challenges that maximize your athletic and movement potential for your own unique set of circumstances and goals. We offer a wide range of differentiated instruction because we see that a "One Size Fits All Fitness" approach is severely limited, and falls short on results.

We have a passion for sharing how cutting edge science meets ancient movement practices to maximize not just how your body looks, but how it actually feels and performs on a daily basis. No matter your movement goals, we can help you reach higher levels of performance as defined by YOU!

---
Our Instructors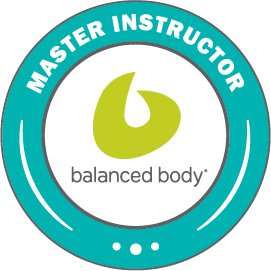 Jennifer has 20 yrs of experience in the mind/body field. She has completed 3 full Comprehensive Professional Pilates Teacher Trainings, is certified by the Pilates Method Alliance, and is a faculty member of Balanced Body University (the world's largest Pilates training program) which allows her to share her passion with other up and coming Pilates instructors. She is also the owner/director of FusionPilatesEDU.com, a resource website for Pilates Instructors around the world.
Her deep interest in women's health led her to create a series of 7 DVDs which have been sited as some of the safest and most effective programs for Pre and Post Natal women. She shares this work along with workshops on Menopause, Diastasis, Anatomy, (and many others), to Pilates instructors across the globe. While Jennifer is passionate about teaching – she is also a passionate student and constantly updates her knowledge but attending continuing education workshops with the finest minds in movement.
But Jennifer's first love and core passion lies with her clients at the studio. "The privilege of bringing everything I've learned and continue to learn back to the studio to help my clients progress week after week is what gives me the greatest joy…"
---
Amy Dowling danced professionally for 10 years in major cities throughout the US prior to relocating to Asheville to start a family. Her first encounter with Pilates was in graduate school, and she was immediately taken with how the work enhanced not only her dancing but also her self-awareness. She found her way to Fusion after hearing a compelling interview with Jennifer Gianni on NPR and knew this was the environment in which she wanted to reacquaint herself with the work.
There are some who believe the body should adapt to Pilates, and others who believe the work can be adapted to the body in ways that make sense in the moment, encouraging an unwinding of movement patterns that are no longer useful. It is this approach that is fostered in the studio and it is an honor to work with clients, helping to bring them into more strength, awareness, balance, and freedom.
---
Dorene O'Malley wreaked havoc on her body as a young gymnast and as such spent the subsequent 30+ years struggling with back pain. Although she has been in the fitness industry since 1982, it wasn't until she found Pilates that she learned how incorrectly using her back and legs contributed to her back issues. Since then she has spent time going through many different trainings to fully understand movement as a science and how we view and use exercise in our culture.
She is a Certified NKT practitioner (Neurokinetic Therapy) as well as a Certified Restorative Exercise Specialist (RES- CPT) through the Nutritious Movement program.
She sold her Pilates & Corrective Exercise studio in Morgan Hill, CA in 2016 and relocated to Asheville where she immediately found her way to Fusion. She is thankful for all the varied experience and educational modalities she has learned from and she enjoys devising the best blend of methods to help her clients achieve their goals.
---
Kristine has been interested in many forms of movement since she was a child. She became a Pilates practitioner in 2001 and then a Pilates instructor in 2012. She trained under Balance Body Master instructors Tom McCook & Wahida Sharman.
She worked at The Pilates Studio of Carmel, California with owner Cathy Zisman. After moving to Asheville, Kristine bridged over to the classical method under Penelope Wyer Barrow, second generation Pilates instructor. She has continued her education taking workshops with Mari Winsor, MeJo Wiggin and Blossom Leilani Crawford. For Kristine, Pilates is a continuing journey, one that she enjoys sharing with others.
---
Alice Jane grew up playing on her mother's reformer and has been a lifelong student and lover of Pilates. She was raised in South Florida and moved to New York to pursue theatre after receiving her BFA. She found that she had developed injuries and habits from her hypermobility and misalignment in dance and yoga, intense dance training, and physically demanding rehearsals and show schedules.
Alice Jane relocated to Asheville 7 years ago and found her way back to pilates through Fusion. She is so thankful for the pilates method for helping her to heal and strengthen her body. Alice Jane continued studying pilates at Fusion all throughout her pregnancy and postpartum, and credits this incredible work to her seamless home birth experience. She is the mother to a four year old daughter, is still acting and is a dancer with Trillium Dance Company based in Asheville. Alice Jane believes that we all have the right to pain free healthy bodies so that we may fully embody our true purpose and enjoy the abundance of gifts life has to offer us!
---
Cass Herrington grew up around Pilates in a literal sense – her mom owned a studio attached to their home in Louisville, Ky.
It wasn't until college that she fell in love with Pilates on her own, while studying abroad Argentina — 5,000 miles away. She took Pilates to practice Spanish in a setting outside the classroom. Her instructor was a tango dancer, who used Pilates to recuperate her injuries sustained from years of dancing. Through those sessions, Cass developed a new appreciation for Pilates' therapeutic effects on mind and body – her Spanish also improved. (¡Ella enseña en español!)
A year after that trip, in 2012, Cass completed a Pilates mat training and certification through BASI and has been teaching ever since. She's completed reformer, chair and apparatus training with Balanced Body. Her previous clients range from professional athletes looking to step up their game, to seniors seeking to improve mobility and balance.
Cass' philosophy is, simply put, that Pilates is for every body. She's passionate about working with clients to help them heal, strengthen, and be their best selves.
When she's not teaching, you might see Cass running around town with a microphone. She's also an independent radio producer.
---
Erin Owen is delighted to be back home in the mountains following several years as a professional dancer in NYC. Prior to her time in NY, a lifelong fascination with anatomy, physics, and kinesthetic awareness led her to an undergraduate degree in biology, and her teaching reflects this passion for both art and science. She discovered Pilates in 1996, GYROTONIC® in 1998, and has been in love with them ever since! She has taught Pilates since 2002, having received both Mat and Apparatus Certifications from the Kane School of Core Integration in NYC, and is a Level II GYROTONIC® instructor, teaching since 2006.
She is additionally certified as a Pilates for Buff Bones® instructor, and has completed many continuing education credits, including: Functional Anatomy for Movement and Injuries at Icahn School of Medicine at Mt. Sinai, the Mentor Program at Kinected Pilates Center, Postural Analysis & Functional Joint Assessment, Pilates for Multiple Sclerosis, Pre-Natal, Postpartum, Osteoporosis, Common Spinal Pathologies, The Iliopsoas, Pelvic Floor Health, and Hyper-mobility, among others. Erin loves helping people find joy and confidence through intelligent exercise, while prioritizing healthy biomechanics and injury prevention. She is very happy and honored to be a small part of the magical Fusion family!
---