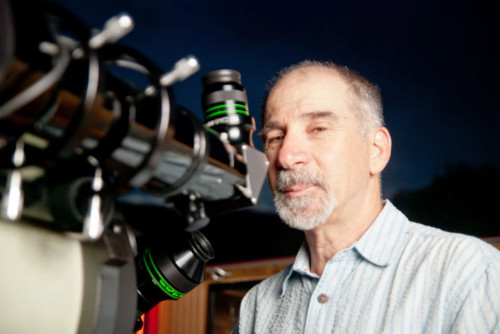 Client of the month: Bernard Argiere
I regularly attend the Men's Reformer Class on Tuesdays and Thursdays.
I'm married to Holly Arghiere, and we have 2 adult sons and a 3-year-old granddaughter. We have lived in our home in east Asheville since 1992.  I'm retired from a career in finance and computer software development.
Although I've always been aerobically fit from many years of long distance running, cycling, backpacking and hiking, I realized that my flexibility had diminished from earlier years.  So I started training at Fusion Pilates in 2008 when I was 61 years of age.
In the eight years that I have regularly attended classes, my flexibility and core strength are much improved.  The dedicated instructors at Fusion have guided me to positions and twists of my body that I would never have tried on my own! Needless to say, I now feel remarkably fit for someone who is just over a year away from 70 years of age.
I use this renewed flexibility during the day to keep up with my granddaughter and to botanize trees, wildflowers, and other flora in the southern Blue Ridge.  At night I spend many hours looking at the heavens above at one of 3 observatories in the area – a serious passion since 1972. I currently serve on the board of trustees for two non-profit organizations in our region – the North Carolina Nature Conservancy and the Astronomy Club of Asheville.