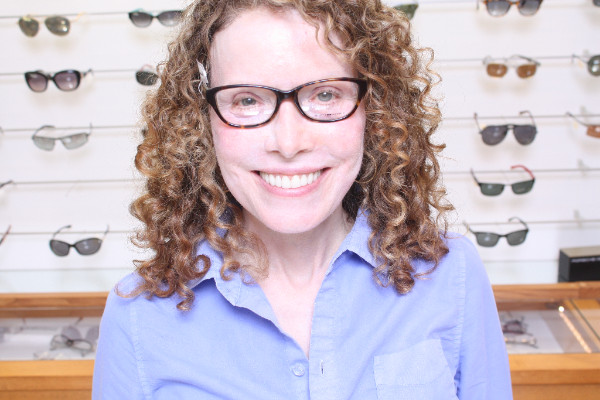 Client of the month: Nancy Brown
I am a 64 year old woman who started at Fusion Pilates in 2009 when I lived in Asheville full time. I had heard of Pilates and Gyrotonics and was curious to try them, but I really knew nothing about them. I took Gyrokinesis classes with Jennifer, Gyrotonic classes with Anne and Casey, and did individual work with Casey, Anne, Jen and others. They helped me to improve my posture, correct my gait, move in a more intelligent and balanced way, support my scoliosis and osteoporosis, and exercise muscles that were difficultto fire around my arthritic, degenerating joints because of the pain I experienced.
Moving forward several years, it is now 2016 and I live in Boston a portion of the year.  I am now preparing for two hip replacement surgeries that will occur consecutively.  I have been doing a series of exercises executed on the Cobra machine and given to me by Hilary Cartwright, a talented teacher in New York who developed the routine for herself when she had two hip replacement surgeries fourteen years ago. I explained the situation to Jennifer and she was happy to set up a Skype session with Hilary so that we would all be on the same page when I began my sessions in Asheville for two weeks.
    Anne  worked with me for an hour each week day during the two weeks I was in Asheville in April 2016. The exercises included stabilizing/strengthening movements and mobilizing movements.  They increase the mobilization of the thoracic spine, strengthen the core and shoulder girdle and lats, and because of the tractioning allowed me to work the muscles around my hips, gluts and legs that I normally avoid using because of the severe pain caused by the arthritic hip and knee joints. It is a brilliant way to wake up the muscles I haven't fired in a while, to get them working again and prepare not only for the surgery but to support me intelligently as I age. Now that I am back in Boston for my surgeries I continue to do the exercises daily.  After recovery from surgery I will do a modified version of these exercises and then these same exercises in full, as well as some additional exercises since at that point I will be free of joint pain and focusing on increasing range of motion over time as well as strengthening and retraining those muscles that have been either hiding or compensating for degenerative joints for years.
And I will most definitely continue my work with Anne in Asheville.  The next phase will be post surgery and I know I will be in the most competent hands.
Anne is a dedicated, smart, well-trained and very capable teacher.  She is attentive, watching closely to ensure that I was moving properly, isolating and using the correct muscles during the exercises, avoiding compensation. She is always conscious of using the right words and images to help me get back to where I needed to be if I got off track.  This is often a process of trial and error and intuition, and Anne was very creative and persistent in helping me to understand and improve. Impressively, after working with me a day or so and getting to know my body, and its strengths and weaknesses, she was able to tweak exercises, add variations, and include new exercises to the routine that helped me reach my goals. She dramatically improved my routine in a very quiet, self-effacing way.
Jennifer the owner of Fusion Pilates is a uniquely talented teacher and gifted communicator. A natural and quiet leader, she sets the pace and tone of intelligent, patient teaching and learning that is the heart and soul of the studio.  She continues to inspire her students in Asheville and the students and teachers she comes into contact with around the globe.  And Jen is the special ingredient at Fusion Pilates that makes it a place you can't wait to come back to.
Thank you Jen, thank you Anne, thank you Fusion Pilates.  I can't wait to come back to you soon.