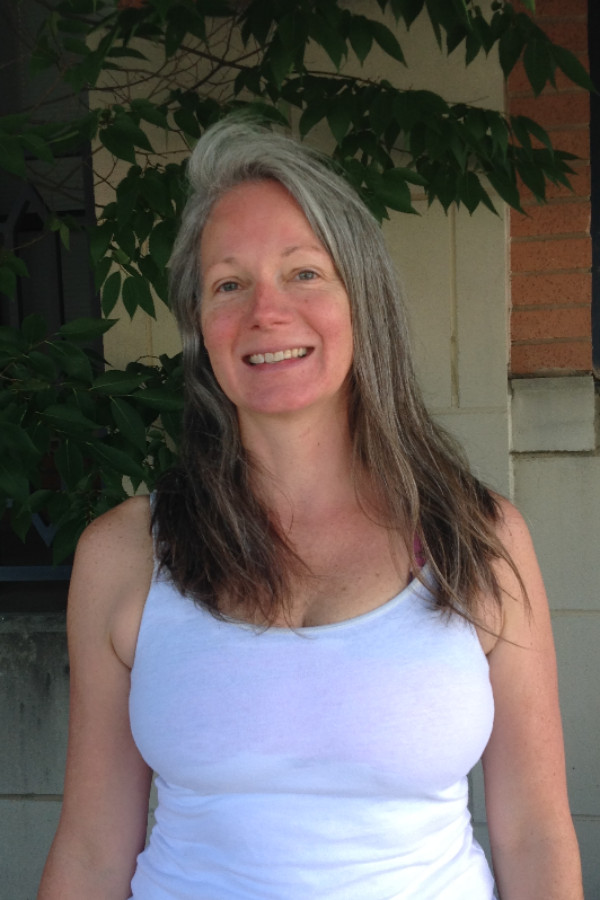 Currently, I am a 47 year old stay at home mom. I enjoy volunteering with young readers in the public school system, gardening, hiking, yoga, traveling and spending time with my family and friends.
I often call Fusion Pilates studio my sanctuary.  It is a safe place for me to get in touch with my body, mind and spirit for an entire hour. What a gift! When I'm not crashing the men's Reformer class with Anne, you'll find me focusing on strength and alignment with Jennifer in the Reformer class for all.  I also attend a Gyrotonic class which compliments the Reformer wonderfully! It has allowed my upper body to open and flow like never before! Private sessions with Casey Marie nourish my spirit and provide me with ideas for additional self care which is so important in this world we live in. I believe that caring for myself allows me to be more present and loving towards other humans.
I started coming to Fusion last fall to support my husband with his physical body journey. I loved it so much that I never left.