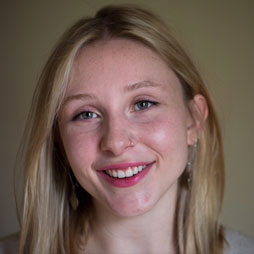 Welcome Meredith Woodson!
Meredith has studied movement the majority of her life with an intensive pre-professional background in ballet. Although she loves the beauty and artistry of ballet, she was looking to work in a field where she could focus on helping and healing others. Pilates uniquely allows her to utilize her knowledge of movement in a client-centric environment.
As a recent graduate of UNC Chapel Hill with a B.S. in Biology, Meredith hopes to further develop her knowledge of movement in a Physical Therapy program. She completed The Pilates Center's Advanced Teacher Training Program at InsideOut Body Therapies in Durham. During this training she worked under her mentor, Mischa Decker, who pioneered Pilates-based PT at IOBT. Meredith appreciates this integrative, full-body approach to healing. She admires the therapeutic power of the Pilates system's safely constructed movements. Meredith is so excited to help her clients feel healthy, strong, and invigorated.
$35 Introductory Privates
Meredith was trained through the prestigious and rigorous program at Pilates of Boulder. She is an excellent teacher with almost 2 years of experience. Meredith is brand new to Fusion Pilates and would like to introduce herself! Take advantage of this amazing rate for a limited time.
Call 828.333.4611 to take advantage of this great price!