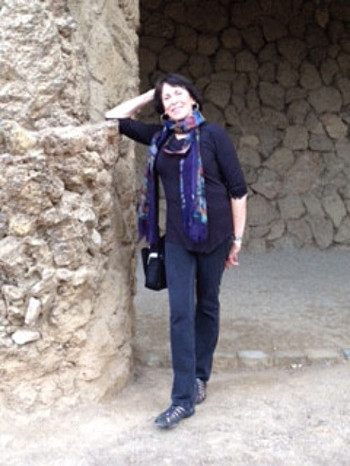 Client of the month: Karen Dunn
Last April I had my 70th birthday……a bit traumatic, and I am grateful to still be here. The past year has been one of reflection. Throughout this process of "life review," I realized that for the first 25 years of my life, I neglected to keep my body in good physical shape. I did walk quite a bit, but knew nothing about keeping my core strong and my joints and muscles flexible and toned.
I began to take yoga classes while living in New York City. After a short time I felt strong and balanced, and I loved that feeling.
Everything changed when we moved here from the northeast 14 years ago.
Our daughters got married, and I started to think of being able to get down on the floor to play with future grandchildren. (and being able to get up again!)
I found a Pilates mat class and went 2x per week, for about 7 years. Then I heard about Gyrotonic and the new studio on Coxe Ave. I went in one day and talked to a delightful young woman, who said I could take a Gyrotonic class to see how I liked it. I loved it, and immediately signed up for some private lessons with Jen. When Jen decided that I was ready to be in a group class, I signed up for a series…..I was hooked on how I felt in my mind and body. My core was already stronger from Pilates, and that definitely served me well in my work on the gyro equipment.
Over the years of being a regular client (2x a week) at Fusion Pilates, I have remained flexible and strong, my posture is much better, and my bone density tests have improved……going from good to better. The wonderful instructors, who work with Jen at the studio, (notably Anne and Casey Marie) have taught me how to release painful areas of tension, and how to modify movements to protect vulnerable parts of my body…….mainly my sacrum. Very focused work with Jen has made a difference in my lower back, knees and feet……reducing pain and stiffness that are part of the process of aging.  I hope to be in classes at Fusion when I'm 80…..and beyond!! Finding this studio has been one of the gifts of my life in Asheville.
I can't omit the crown jewel of the front office……Eliza. She has helped me in myriad ways, and always greets me with a "Hello smile" when I come through the front door.
A huge Thank You to all of you ( and you as well, Angelo) at Fusion, who have contributed to my health and well being over the years. I will always be grateful!